We are a family-run business with over 20 years of industry experience. Our expertise lies in the supply and installation of Geosynthetic composites for pavement reconstruction and asphalt overlays; with the use of our own calibrated binder distributors to spray a bond coat of PMB and 160/220 pen (straight run) bitumens. All site crews are fully qualified for both PTS Clause 936 and NHSS13 scheme compliance.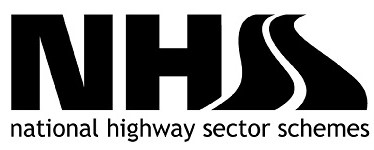 As a National Highways Sector Scheme 13 approved asphalt reinforcement installer and supplier, we offer unrivalled expertise in enhancing road durability. Trust our certified team for top-notch solutions that prioritise safety, longevity, and sustainability.

We take pride in being the UK's exclusive supplier of TenCate Geosynthetics. Their products are market-leading, offering superior strength, durability, and performance, making us the ideal choice for long-lasting road infrastructure.
Our product and installation has been independently audited and certified by PTS to satisfy MCHW SHW Volume 1 Sub Clause 936. The certification holds that our product and installation will see less than 10% pavement reflective cracking 60 months after installation. We are the UK's first Geogrid company to achieve this certification (Certificate number 9360001).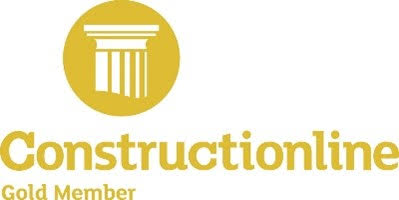 Being a Constructionline Gold member is a prestigious achievement in the construction industry. It signifies a commitment to excellence and a dedication to upholding the highest standards of safety, quality, and compliance. Gold members undergo rigorous assessments to demonstrate their competence, financial stability, and adherence to industry best practices.
Asphalt reinforcement is a crucial technique in the construction and maintenance of roads, highways, and other pavement structures. The purpose of reinforcement is to enhance the strength, durability, and longevity of asphalt surfaces, minimizing cracks, rutting, and other forms of distress caused by heavy traffic loads, temperature fluctuations, and environmental factors. By incorporating various reinforcement methods, engineers can significantly extend the service life of asphalt pavements, reducing maintenance costs and improving overall transportation infrastructure.
One common method of asphalt reinforcement is the use of geosynthetic materials, such as geogrids and geotextiles. Geogrids are typically made from high-strength synthetic polymers and provide tensile reinforcement to the asphalt layer. They act as a reinforcement matrix, distributing the applied loads and limiting the propagation of cracks and deformations. Geotextiles, on the other hand, offer additional benefits by preventing the intrusion of water and fine particles into the pavement structure, helping to preserve the integrity of the asphalt layer.